Adapting Favorite High Carb Recipes
to Make Them Low Carb
Growing up in Southern Ohio, most people in the larger US do not realize that this area of the country is where the South begins, whether or not it is north of the Mason-Dixon line or fought for the North in the Civil War; no matter. This is where the South begins in every aspect. That includes Southern food recipes.
My grandmother lived in Maysville, Kentucky and any memory I have of visits with her includes many trips to Magee's Bakery in Maysville to pick up Transparent Pie tarts for her grandchildren, which we quickly gobbled up. Knowing our love for them she always got us a dozen to split between my brother, sister, and myself and bought a large pie for the adults to share. It was no small wonder that weight was an issue not only in my family but in the familes of most of my friends and relatives, especially after the mid 70's when modern wheat was hybridized yet again. Current wheat now contains the protein GLIADIN which has been studied extensively and shown to be an appetite stimulant. The South has a particular fondness for all things wheat among other high carb items, while simultaneously loving fat. The combination of high carbs being stored as fatty acids (as it is cleared by insulin production to get it out of the bloodstream) and the high dietary fat is a recipe for considerable weight gain.
We can enjoy high fat if also living low carb, but to live high carb and high fat simultaneously, will add weight, high cholesterol, and atherosclerosis (plaques in the blood vessels) to our list of health problems. Be warned that to have high fat in your diet, you must be living low carb with moderate protein to avoid further damaging your health. The good news is: getting rid of the high carbs is not only easily done but is the best strategy for overall health. You can still enjoy nearly all of the foods you currently love if made differently. You have to think outside the box!
In general, to convert a high carb recipe to a low carb one is relatively easy. Today you will learn the substitutions involved in making a Southern favorite: Chess or Transparent Pie in low carb fashion.
Pie crust recipes in general can be made low carb by simply substituting the same amount of wheat flour with almond meal, which can be purchased on the side bar at Netrition.com or in most grocery stores (Bob's Redmill Brand is in most stores).
Sugar substitute for baking: erythritol or xylitol which can be used exactly like sugar (and tastes like sugar) and can be found at Whole Foods, many grocery stores, or online at Netrition.com or Amazon.com at the side bar. Stevia or splenda will not work in baking because they are intolerant to heat. When baking you have to use a sugar alcohol like erythritol or xylitol. Do not buy Stevia or Splenda in baking form because if you read the label you will see that they are only suitable for baking because they add sugar to them for this use. AVOID THEM and use regular Stevia or Splenda as a sweetener for things not involving sustained heat.
Check out the substitutions recommendations elsewhere on our blog!
For a delicious low carb version of Southern Transparent or Chess pie, see for yourself how easy and yummy it is to live a low carb lifestyle. Thank you Mama Lou for the transparent pies! My love for them has never failed and now I have them again in your honor. I think of you with every bite....
Copyright 2014, A Simple Low Carb Life. All rights reserved.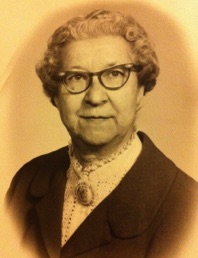 "Whatever you want to do, if you want to be great at it, you have to love it and be able to make sacrifices for it. "
- Maya Angelou