MODULE 1 - KETO/LOW CARB BASICS
Learn the basics of the keto/low carb way of eating and how to apply this knowledge successfully. Understanding how foods are processed by the body will empower you to choose the right foods for optimal health. You will also discover how to avoid unhealthy foods that rob you of energy and good health. In Videos 1, 2, and 3, simple strategies for eating the right ratios of protein, fat, and carbohydrates for steady blood sugar levels, will be discussed.
MODULE 2 - CHOOSING CARBOHYDRATES WISELY
Learn 16 essential tips that will improve your health and energize your body and mind. In the second video, learn EXACTLY how to develop a healthy relationship with carbohydrates and SPECIFICALLY how to design a fat-burning way of eating, to easily shed belly fat. Careful selection of the right carbohydrates is KEY to having stable energy levels, while living free of untimely hunger and constant food cravings.
MODULE 3- PROTEIN AND OTHER HEALTHY FUEL
Learn how to calculate just the right amount of Protein for Peak Performance, to prevent muscle loss and lowering your metabolism. You will not only learn how to eat enough protein but also how to avoid over-eating protein, which results in blood sugar imbalance and a sluggish "engine". In Video 2, tasty fiber choices, drinking the right amount and types of fluids, and satisfying energizing snacks are revealed.
MODULE 4 - NUTRITIONAL LABEL READING 101
Discover the many hidden dangers in food (chemicals, flavor enhancers, added sugars by many names, and preservatives). Learn how to systematically read nutritional labels and to not only calculate protein, fat, and carbohydrate amounts per serving, but more importantly to begin thinking like a "detective", intuitively avoiding foods that can trigger behaviors that negatively impact your health and energy. In the second video, learn how to put together what you have learned so far to begin transforming your life.
MODULE 5 - COPING WITH CHANGE WHILE PLANNING MEALS THAT TICKLE YOUR TASTE BUDS
Detoxing from an unhealthy diet and transitioning into a healthy way of eating, has a few effects that you can prevent by planning ahead. Learn how to avoid these effects with simple strategies. In Video 2, master the art of planning tasty meals with healthy ingredients. Resources for making fabulous recipes that will tantalize your taste buds while trimming your waistline, will be revealed.
MODULE 6 - THE PERFECT PANTRY OVERHAUL
TO MAKE MEAL PLANNING EASY.
In Parts 1 & 2, learn exactly what to keep and what to get rid of in your diet, what you should add, and the substitutions to use instead of the unhealthy foods lurking in your kitchen pantry currently. Keep all the flavors you love, while making meals with healthier ingredients instead!
MODULE 7 - ASSESSING RECIPES AND RECIPE SITES FOR
KETO/LOW CARB WORTHINESS.
Master how to analyze any recipe to determine healthy and unhealthy ingredients, how to determine if any food without a label is healthy or not based on the ingredients listed, and where to go for amazing, healthy recipes that provide nutrition facts per serving along with the recipe. Thinking like a "detective", you will be unstoppable as a keto pro!
MODULE 8 - TROUBLESHOOTING STALLS AND BURN OUT
In Parts 1-3, you will learn a detailed, systematic approach to determine exactly what happened to steer you off course and how to get back on track. This module is essential, since EVERYONE hits an inevitable "pot-hole" once in awhile, that can really stall your progress. Develop simple strategies to turn that around, with a systematic self-assessment. These strategies provide simple solutions for both stalls and burn-out.
MODULE 9 - THE ART OF SUBSTITUTION
You are biologically wired to desire the flavors that are detected by the taste buds on your tongue. You also desire crunchy and dense foods that require the use of your many molars. Everyone loves crunchy treats (salty and sweet) as evidenced by the middle aisles of any grocery store in the world! In this 2 part Module, you will learn how to tantalize your taste buds with substitutions that include all of the flavors that you crave: Salty, Sweet, Sour, Bitter, and Savory (the newly discovered taste). You will also learn about incorporating crunchy alternatives to chips, pretzels, and other unhealthy, deep-fried snacks. Get this concept down and you will not have any desire for the unhealthy high carb foods in the center aisles of grocery stores!
MODULE 10 - HOW TO SAY NO IN SOCIAL SETTINGS AND
MAKING LOW CARB CHOICES WHEN DINING OUT
This 2 video Module will provide details on how you can maneuver any social setting with grace and skill, while sticking to your healthier, way of eating that will trim your waistline. Learn strategies to empower yourself to avoid unhealthy food anytime and anywhere without your family or friends thinking that you are offensive. In the second video, you will learn strategies and gain confidence for choosing healthier food options when dining out ANYWHERE.
MODULE 11 - THE SANE PRACTICE OF EXERCISE
Discover how to build muscle with resistance training and improve both cardiovascular and hormonal health with aerobic exercise (cardio). You will also learn how excessive exercise or exercise without healthy nutrition to support it, will stall your efforts for optimal health.This is a revealing Module for most people who have the misconception that if they just exercised enough, they would be healthy and thin.
MODULE 12 - PREVENT THE RETURN OF BELLY FAT
WITH MAINTENENCE STRATEGIES THAT WORK
The most vulnerable point of your efforts to maintain healthy weight is the moment that you reach your goal weight. Most people return to eating unhealthy foods and re-gain all of the weight that they lost, thinking that once they have reached their goal, they can return to unhealthy eating once again without consequences.
The specific strategies in this 2-Part Module will transition you smoothly into maintenance for life with a systematic approach, as you learn exactly what foods you can and cannot eat without undermining your energy and health.
KETO MASTERY - VIDEO SERIES
Learn all that you need to know about the Keto/Low Carb Lifestyle,
in 12, Informative Modules (featuring 23 videos).
GAIN INSTANT ACCESS AT AN AFFORDABLE PRICE!
START IMPROVING
YOUR HEALTH TODAY
Immediate access to the complete Keto Mastery Online Video Series, after completing your purchase.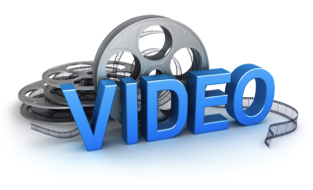 LEARN:
-KETO BASICS
-HOW TO SET UP A KETO PANTRY
-HOW TO SELECT PROTEIN, CARBS, AND FATS WISELY
-HOW TO READ LABELS FOR HIDDEN CARBS
-HOW TO USE SUBSTITUTIONS IN YOUR HIGH CARB FAVORITES
-HOW TO CHOOSE LOW CARB/KETO FOODS WHEN DINING OUT
-TIPS AND STRATEGIES TO BE HEALTHY FOR LIFE AND MORE
Keto Mastery - Online Video Series
LEARN ALL YOU NEED TO KNOW ABOUT THE KETO/LOW CARB LIFESTYLE