•What would it feel like to significantly increase revenue in your healthcare or fitness practice AND your client impact?
•What if you could add services that increases client visits, actually improves their health, and keeps them engaged?
•What if this required minimal investment of time and money from you to get you started?
Revenue Enhancement Turn-Key Training for Healthcare Providers
This innovative program will significantly increase your revenue AND dramatically impact the health of your patients & clients.
This comprehensive, all-inclusive training is ideal for healthcare providers, chiropractic physicians, integrative medicine
practitioners, holistic practitioners, naturopathic physicians, fitness professionals and medical practitioners wanting to use real food nutrition
with their clients or patients, without the use of stimulants, drugs, severe caloric restriction, hormones, gimmicks, or packaged foods filled
with chemicals.
This program pays for itself after signing up 2-5 clients for nutrition packages, requires minimal training, has no product inventory, and does not
require additional staff or complicated software.
Everything you need to implement these services is included so you can be ready to start in as little as 1 month.
Your practice can be set up and running, serving your clients in about 30 days, with a truly Turn-Key Program.
OUR TURN-KEY PROGRAM INCLUDES:
•All Provider and Staff training modules to learn the approach and position yourself as an expert
•Comprehensive Training is online PLUS additional phone consultation for training on your own schedule
•Billing and Fee Structure for the practice
•Marketing Ideas to create packages that sell
•Charting Templates for documentation of your encounters (can be used to create an electronic version)
•ICD-10 Billable Codes for Insurance Billing (if applicable in your practice)
•Extensive Licensed, Patient training modules, videos, and resources for uniform patient education
•All you need to start increasing clients and revenue, all done for you in one all-inclusive package
•Further Increase revenue by monitoring client progress with labs, sleep studies, and other diagnostics
Learn more about this innovative program at our BUSINESS PROGRAMS page.
"The most certain way to succeed is always to try just one more time." - Thomas Edison
You can have the practice that you have dreamed of AND the revenue that you deserve!
If you are ready to begin transforming your healthcare or fitness practice, increase practice revenue, and significantly impact the lives
of your clients, let's schedule a conversation! Let me know about the challenges that you are facing so I can help you to get started!
Much Love, Health, and Happiness,
Elizabeth
Elizabeth Lykins, PA-C, MPAS
Transformational Coach and Consultant
P.S. Check out the free webinar below to learn more details about how you can start increasing revenues in your practice!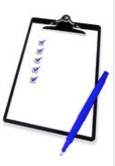 •Any Provider of Wellness & Health Services
•Alternative Medicine Providers
•Integrative Medicine Providers
•Holistic Practitioners
•Chiropractors
•Healthcare Providers
•Fitness Professionals
Wanting to Grow Your Practice with A Simple Program?
Join me in a free webinar!
In this free webinar, you will learn how to:
•Increase your client visits and revenues
•Add low-cost, low-overhead, wellness services to your existing practice that actually achieve great client results
•Increase the menu of services for your existing clients, using existing staff, in less than 30 days
•Implement a turn-key program that gets results without gimmicks, products, or stimulants
•Create and implement customizable service packages that sell, increasing your bottom line.
•Educate your clients with an extensive library of ready-to-go online video instruction
•Spend less time educating and more time improving client/patient progress in follow up
•All you need to position yourself as an expert
•Brand your own version of these services in your practice